There is a question that often chases us and makes us really worried, " How do I become Successful". Getting Success and attaining your goal is not an easy task and the people needs to strive hard to get their goal. However, it is not also impossible, what needed is to hard determination and stiff working and never to say no attitude.
The people who attain success has not got it because of some special thing they possess but because of the fact that they are doing something that a successful person must do:
11 steps that a person should follow to attain success.
1. Think big and set a realistic goal.
Being a successful person has always been extremely difficult, imagine if one decided to give up this ambition in favour of something easier? Oftentimes, people often decided to put their dreams aside for something more "realistic". To give up their dream for something easier. This is the worst thing Instead be ambitious. Make a big dream, like "I want to be famous", and break it down into smaller, more manageable steps, like "I want to star in a science fiction movie", "I want to go to three auditions a week". Make the goal big enough to challenge and excite you, but not so big that you hesitate to take the first steps.
2. Plan ahead.
Once you've broken down your goal into pieces, write down the steps on a piece of paper to make sure you have everything thought out. One of the worst things that can happen is you're almost to the point of your goal, but you're not sure what to do next. Also, give yourself deadlines for each step. Otherwise, you'll end up procrastinating and never achieving your dream.
3. Seek knowledge, not results.
If you focus on the excitement of discovery, improving, exploring and experimenting, your motivation will always be fuelled. If you focus only on results, your motivation will be like weather—it will die the minute you hit a storm. So the key is to focus on the journey, not the destination. Keep thinking about what you are learning along the way and what you can improve.
4. Avoid negative thoughts.
Your thoughts influence feelings and feelings determine how you view your work. You have a lot of thoughts in your head, and you always have a choice of which ones to focus on: the ones that will make you emotionally stuck (fears, doubts) or the ones that will move you forward (excitement, experimenting, trying new things. So don't let negativity haunt itself.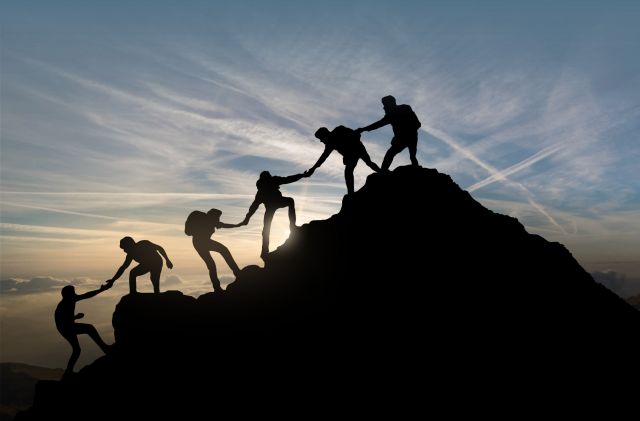 5. Get rid of distractions.
Meaningless things and distractions will always be in your way, especially those easy, usual things you would rather do instead of focusing on new challenging and meaningful projects. Learn to focus on what is the most important. Write a list of time-wasters and hold yourself accountable to not do them or engage in them.
6. Do Not Be Afraid of Failure.
Thomas Edison inventing the lightbulb was the result of several hundred failed attempts. In an interview, he was asked "How do you feel after all of your failed attempts?"
His response was great, "I didn't fail, I learned hundreds of ways not to invent the lightbulb"
He saw each "failure" as a lesson. From that lesson he learned what won't work, and also might work instead.
Each failed attempt, each rejection, were key steps on his path to success. It is easy to feel like you should give up after a failure. But perhaps in that failure is a lesson.
Pay attention to your failures, study them. Perhaps then you'll learn how to succeed.
7. Stop being nice to yourself.
Motivation means action and action brings results. Sometimes your actions fail to bring the results you want. So you prefer to be nice to yourself and not put yourself in a difficult situation. You wait for the perfect timing, for an opportunity, while you drive yourself into stagnation and sometimes even into depression. Get out there, challenge yourself, do something that you want to do even if you are afraid.
8. Believe in yourself.
Success has to be something you can imagine yourself achieving.
It is possible that you will come across those who doubt you and your ability to succeed. You must not become one of these people because the moment you cease believing and dreaming is the moment these dreams fall away.
Keep dreaming!
9. Don't fear working hard.
You might have heard the quote that "success is 1% inspiration, 99% perspiration" or you may have heard about the 10,000 hours idea. Whichever way you frame it, they say one thing. True success comes from work. You'll never become successful if you don't work towards your goal in life and keep working towards it.
10. Don't rely on others.
You should never expect others to do it for you, not even your partner, friend or boss. They are all busy with their own needs. No one will make you happy or achieve your goals for you.
11. Revisit, evaluate, and if necessary, adjust your goals.
Keep a written record of your goals in a place where you'll remember to read them every day. They'll change and adjust over time as your life does, so keep them up-to-date.