Life Skill
What 5 simple tips at fourty help you to restart your life ?
There is something dreadful that happens when we turn fourty.
No matter how much we try to dismiss society's standards of success, somehow, we get a jolt when we reach this age. It is as if there's a sign that says "Game over!" and we are forced to take a hard look at our lives.
You could if you feel like a total failure and have not accomplished a lot in life, and if you're flat broke too? It is just heartbreaking.
Look, I know you're losing faith in yourself. And It is not easy—it never was—but with the right approach, you can turn your life around at any age, no matter your circumstances.
Life in the mid-fourty is one of the mesmerizing phases of life, where we all get a chance to start relishing the fruits from a tree of our self-attained accomplishments with an essence of blooming our professional and personal lives. With soaring finances, a contented family life, and an esteemed career, life seems to sail smoothly.
However, why do we still feel something amiss in our life?.
The research indicates that an adult life goes through a series of transitions, and mid-life is one of them. How you glide through this phase is up to you. The criteria of happiness shifts persistently over the timespan. In the mid-40s, the definition of contentment varies from those at age sixteen with the ways to achieve it.
The things that entice and excite us in our 20s and 30s appear to fizzle out in nearing 40s or transpose with new ones. Life starts taking a roller coaster ride as we perceive subtle changes predominantly in our behavioral psychology.
Everyone goes through changes in their lives, whether it be aging, emotional maturing, retirement, parenthood, or entering or leaving a relationship. However, some of us seem to embrace chance better than others. When change happens, we may find ourselves wondering how to start over and make the best of the new circumstances we find ourselves in.
You've likely been in a situation where you felt that things just weren't working out. Whether it's in your personal relationships or career development, you feel stuck and unhappy with the way things are.
You need that change, yet you're afraid to make the conscious decision to move because you're not even sure what change you need to make, or you're afraid you don't have time to start over in life.
It's not just about age or education. It's about you, and your ability to accept challenges and having the determination to break free from your existing situation.
Here are the list of 5 tips to restart our life at fourty.
5 tips to restart life at fourty.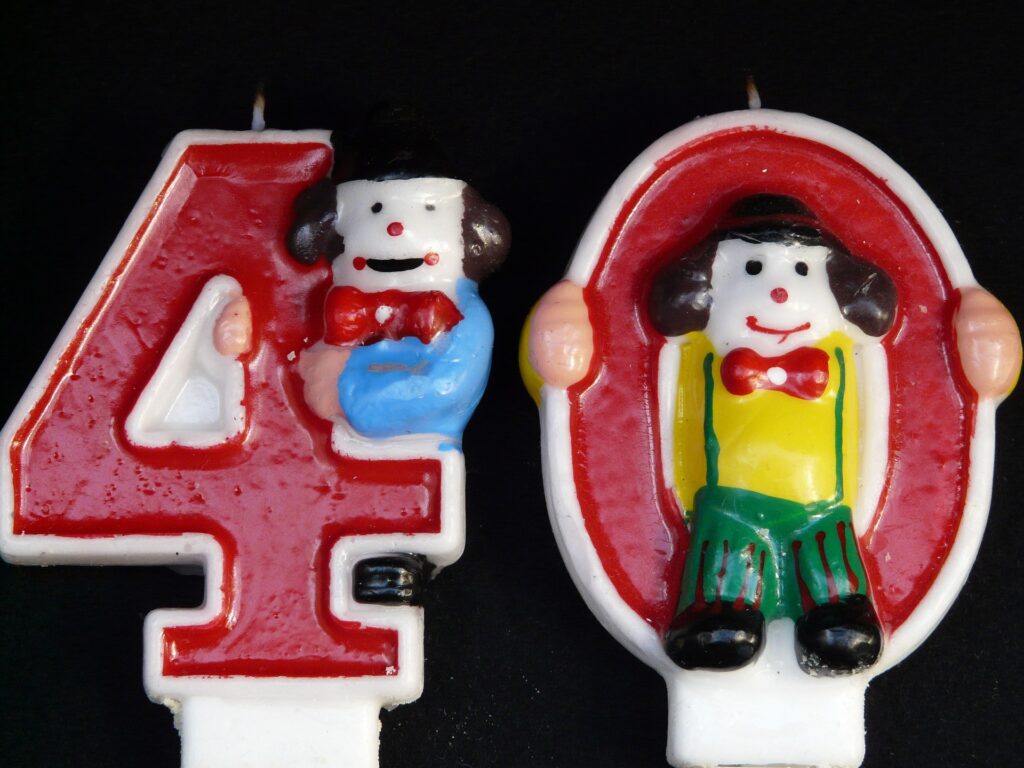 1. Reflect on your past experiences.
Before starting a new chapter in your life, reflect on your past. Use previous experiences as a learning opportunity, assessing what went wrong and how you can improve. Accepting your past and forgiving yourself for mistakes you made in your old life gives you a foundation for starting over. Taking the time to reflect also helps you gain a new perspective.
2. Practice mindfulness.
Mindfulness is a restorative meditation practice that helps you live in the present moment while improving overall wellness. Try meditating or journaling for five minutes in the morning or taking a walk during your lunch break to refresh your thoughts. Incorporating these routines will help you declutter and focus your mind, allowing you to move forward feeling rejuvenated.
3.  Identify your goals.
 Having a clear set of goals and values will help you identify the changes you need to make your life more fulfilling. Identify three to five goals, organize them into short-term and long-term categories, and create clear benchmarks for each task. Write out and display your objectives in a place where you'll see them every day. Starting your day with a reminder of your goals motivates you to achieve them.
4. Determine what's working and what needs to change at fourty.
 As you work toward your goals, establish time during your day to reflect on what is working and what needs improvement. Adapting when a new routine falters prevents you from feeling stuck again. Rather than viewing missteps as failures, consider them an integral learning experience.
5. Try something new.
Another way to rebuild your life is to step out of your comfort zone. New experiences stimulate brain activity, promoting creativity and motivation. Trying a new activity helps you find a renewed sense of purpose and passion, and you may make new friends.