Success Mantra
Which 5 Traits of Highflyers help them to attain the status they are in?
Highflyers or achievers are goal-oriented people who use smart and agile working methods to attain exceptionally outstanding achievements in record time. In every department of life, we find a few who perform remarkably and ride very high above all others. The unique qualities that set them apart are not hidden secrets. You can also elevate your status if you are willing to make the necessary sacrifices. Smart living is for smart people.
    Lying within the deepest domain of each person's being are vast reserves of untapped potential. There are habits that help to draw from that deep recess within each of us. By intentionally intensifying your resolve to unlearn bad habits and replace them with behaviors that enhance your drive for greater accomplishments, you can turn your life around in a very significant way.
High-flyers are described as individuals who perform above and beyond what is expected and, in doing so, typically reap a substantial sum of the rewards. But what exactly makes high-flyers so much different than everyone else?
      I will share 5 rare traits that set a high-flyer apart and provide insights on what you can do to start developing these qualities to experience the same high-flying results in your life.
5 traits of Highflyers.
1. Solution-Based Thinkers
Have you ever known someone who seemed to overcome obstacles and difficulties with such ease and grace while others continued to beat their heads against the wall?
One of the big factors that set highflyers apart from others is the way that they deal with problems. Rather than spending their time and energy talking about the actual problem or how they feel about the problem, they focus their energy on looking for the solution. Sitting around the water cooler complaining about circumstances or trying to pass blame will never resolve the issue. The only way out of the problem is to focus on figuring it out.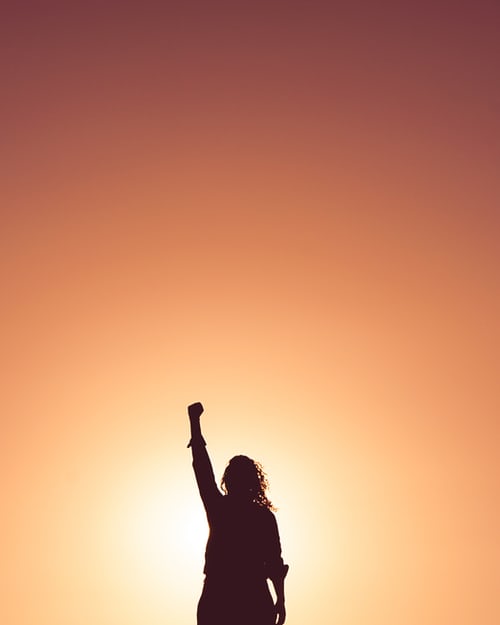 2. Detail-Oriented.
Often, this is the secret ingredient to a highflyer's success. While ordinary folks are willing to settle on simply getting the job done, the highflyer demands excellence. It is because this person is willing to put in the extra work to go the extra mile. It means sticking around to make minor adjustments after everyone else goes home. It means being meticulous because they know there is a big difference between 99% and 100% right.
Critics might scoff and poke fun for being perfectionists, but high-flyers recognize that this is where greatness lives.
3.  Passionate about work.
Passion is a force that burns within a person and creates intense desire that consumes one's whole being and compels radical action towards a cause. When you are passionate about something, you sleep with the thoughts of it on your mind and wake up fired up to work it out.
Highflyers excel because of the passionate commitment they put behind their pursuits. It is more likely to generate optimal results when you are involved in a venture you are passionate about. If you are engaged in an enterprise that you dislike, you will certainly see it as a burden instead of a hobby. Those who find pleasure in what they do, build treasures without unnecessary stress. Carve a niche for yourself and focus on constantly improving your skills and sharpening your competence.
What are you passionate about? Are you willing to pay a high price to reconstruct your life onto the lane of that which you find exciting? Whatever you do without passion will not amount to much. Take note of that and advise yourself.
4. Laser-Focussed.
From the moment we wake up in the morning, we are bombarded with countless distractions. We are flooded with eye-catching images, fancy jingles, and brands fighting for our attention. We are also inundated with a constant barrage of notifications from social media apps, text messages, and important reminders for events happening later today. It is a steady stream of noise from every direction.
Highflyers have learned to eliminate distractions to remain laser-focused on the task at hand. They have long realized the importance of silencing pesky notifications or simply powering down devices altogether. They are also adept at creating time blocks for important activities and utilizing self-management skill to heighten concentration and promote productivity.
5.  Demonstrates Self-Control
      At some point in time, we have all attended that networking event and been tempted to stay for just another drink or gone out with friends to celebrate an occasion and been peer pressured to keep the party going. Highflyers know that one more drink can turn into three more drinks and staying out for an extra hour can quickly turn into an all-nighter, which could lead to a world of pain and regret the next day.
     Practicing self-control means knowing one's values and establishing priorities. While it might mean disappointing a few friends from time to time or not being up-to-date on the latest binge-worthy shows, you will be primed for optimal performance.
Rather than viewing it as having to make sacrifices, shift your perspective to that of making your goals a priority. And priorities require commitments, which means saying "no" to activities that will ultimately derail or hinder forward progress.