Success Mantra
How to increase your opportunity for success in 10 simple ways?
 Success is the ultimate domain for which we work along because there is always a reason or goal for whatever we do and what ever we proceed for. However, getting success is not so easy and we must get enough opportunity to proceed for success.
The opportunity seems to be a very vague term. It is a thing that needs to be understood. Does opportunity do come handy to us? Do we need to do something to get it or do we need to have a sixth sense or third eye to realise that there is an opportunity for us.
   Actually, it is a thing that we really need to create for ourselves by various ways where we have to keep an eye on our goal and accordingly have to create an opportunity to reach to that goal. It is nothing but a calculated movement towards your goal.
10 ways to increase opportunity for success.
1. Organize your life. 
Making lists clears the clutter for processing towards your goal. This may be actually done with the two ways:
What I want to achieve in the next year
What I have already have achieved
Make your "dream list" first. What do you want in the next year? Do you want to speak up more in meetings? Do you want a raise? Do you want to learn a complete set of new skills? Do you want to change jobs entirely?
      After this make your list of what you have achieved. Thus, with the help of these two lists you would be able find out what more you to do thus creating opportunities for you.
2. Go beyond your own expectations.
Be proactive. Always think ahead, plan as best as you can then execute. Under promise and over deliver, think of solutions instead of problems, anticipate requests and questions. Be punctual and also keep yourselves regularly updated and scheduled.
There are no limits when it comes to success, therefore engage yourself to the max and do even more than is required from you and enjoy the whole process. Don't think of it as exhaustion.
When you have this kind of mentality even failures won't affect you that much because you'll know you have given your best.
Marissa Mayer a former CEO of Yahoo!, self-made millionaire women with a net worth of $620 million, credits her long and hard-working hours for her success.She used to work for 130-hours a week back in Google Inc. She even said that hard work is the only difference when it comes to starters in a company which succeeds later and those who fail.
This will increase your chances of getting better opportunities towards your success.
3. Regular self-analysis and self-evaluation.
It is important to do self-evaluation at regular intervals to measure your progress and identify gaps in your plans.
Be honest with yourself and at regular intervals ask yourself deep probing questions about what you have done, what did you want to accomplish, did you get it done, if not why not, how are you improving as an individual.
At what stage are you at in your career path? What is the ultimate destination that you envision for yourself career wise and how long will it take you to get there?
These questions will pave way to open the door with more opportunities for your success.
4. Master Time Management.
Your ability to prioritize and focus your attention on tackling work projects is crucial. How and with whom you spend your time, and your productivity while doing so, demonstrate your focus and commitment to what—and who—matters most. When you master time-management, you'll learn to say no, do, decide, delegate or delete tasks, batch routine tasks, eliminate distractions, embrace mono-tasking, get to know—and work—your own rhythms, and build in breaks to recharge.
5. Stop Procrastinating.
Time wasted is money and energy wasted. Those are the resources that get converted into wealth… or don't if you get reckless. Recognize meaningless activities that you engage in. Make it a habit to ask yourself: "What am I doing currently? Is it productive?" If the answer to the latter question is no, stop the activity!
     Limit the time you spend procrastinating. Do not engage in idle tasks. If you spend hours browsing the internet or partying and drinking, chances are you won't do anything meaningful with your life.
     Stopping procrastination shall help you get new opportunity for success.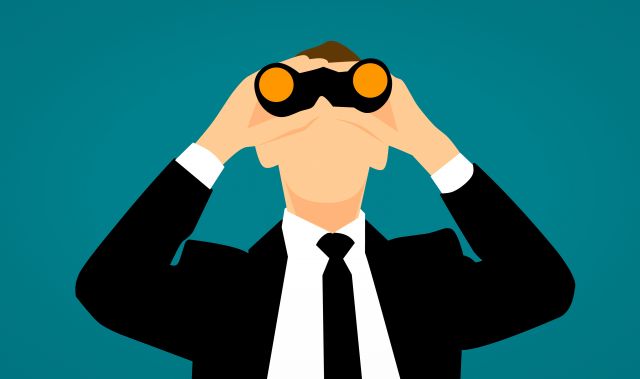 6. Learn new skill.
 During your journey towards your esteemed goal, you should identify your weak areas and also the fact you have identified your gaps, you can then take steps to fill them with the requisite skills. This can seem daunting (and expensive), but that's not true! You don't need to accrue a monumental amount of debt. You can likely attain the skills you need to level up by taking an online certificate course or anything in something that would enhance your goal for going through the course of your goal.
7. Be a good listener.
Sir Richard Branson sums up his leadership credo in five words: "Listen more than you talk."
The benefits of listening are numerous. Active listening demonstrates respect, builds trust, and makes people feel valued. It creates a virtuous cycle: we naturally gravitate toward those who listen to us, and when we feel heard, we open up and share. Active listening also allows leaders to learn about things both good and bad, so they can discover new ideas and opportunities as well as detect—and get creative about solving—potential problems when they're still in their infancy.
8. Surround yourself with Successful people.
No one can be successful if he/she is surrounded by the people who are not ambitious or wealthy themselves.
There are just so many opportunities and possibilities for you if you are spending your time with people who value opportunities and tent to create them for themselves and others.
They can encourage you, or give you some advice about your business and growth.
They can even offer you a deal about collaboration with them. Either way, you are more likely to become wealthy when surrounded by the wealthy.
A good thing to do is try to get in touch with wealthy people in any way you can.
Try social gatherings, events, clubs, bars (yes, wealthy people are regular customers as well) or make a list of places and activities that could help you socialize with successful people.
Note that when we say wealthy we're not just thinking material wealth.
9. Get yourself Mentor.
Finding a mentor is a great investment. This is a person who has already been there and done that and can offer you career advice and guidance based on real-life experience.
A mentor can be able to identify your blind spots and help you to navigate your career and office politics. A mentor will help you to think critically, challenge your assumptions and push you to think bigger and better.
Build a relationship of trust with your mentor and be open to receiving constructive criticism that is aimed at making you a better person.
An ideal mentor should be one who is available for you and encourages you to ask him or her lots of question especially about their own career story.
An additional option is to identify a virtual mentor. This can be a well-known scholar, an author, an executive etc. and usually this person has written books and produced audio CDs and videos of their teachings.
Read their books, listen to the audio CDs and watch the videos for ongoing inspiration. Similarly, read widely about successful people and learn the habits that they employed to become successful in their careers.
If you are open minded enough, you can likewise look for a mentor who is within your peer group – same rank and file.
10.  Healthy body.
Health is the basis of wealth. Another simple formula for that: a healthy person can produce revenue and all the money in the world can't help you if you compromise your health. Currencies lose their value if you lack health because, without health, you're not able to enjoy the goods.
That's why wealth has a deeper meaning than just being rich. Probably the best way to stay in shape is to practice some team sports.
This is just beneficial in so many ways, not only that you'll be fit, but you will learn a lot about rivalry, competition, and teamwork as well.
If you don't have time for some team sports activities, exercising at home or at a gym is also fine, it should become your routine. Your nutrition regimen is something you should also pay attention to.
Contrary to what most people think, exercises don't exhaust you – they make you more energetic.They say that even the small amounts of exercising can boost your energy.
Try it, start with 15-minutes walks every day and see the difference.