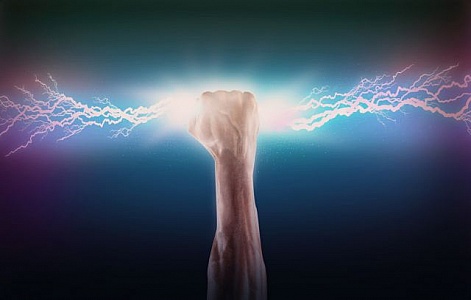 Success Mantra
How to maintain consistency in your work by following 10 simple tips?
Every single one of us has the potential to be so much more than we are, and throughout our lives, we stumble upon so many amazing ideas and take great initiatives for our growth and well-being, and we also go to great lengths to get started and get things going, but fail to maintain consistency.
But after the initial hype settles down, we often find it difficult to be consistent and stay in the flow. Eventually, we end up quitting.
Consistency is a great characteristic to build and implement in your life. The key to consistency is setting and achieving specific goals. Start by determining how you want to be more consistent in your life, and aim for these small goals. Over time, as you become more consistent, keep yourself motivated and accountable. This may require some change in thinking so that you stay optimistic and productive throughout the process.
10 steps to maintain consistency.
1. Follow your dreams.
Often our dreams and desires are contrast, influenced and shaped by social perspectives, rather than being fuelled by raw passion which leaves us relentless!
It is important to harbour and nourish dreams solely made of our own desires. That's elementary!
Dreams that are not products of genuine fervour and interest will lose steam eventually as dreams feed solely on pure passions. To keep pursuing the goals, you need to be assured of the vitality and intensity of your dreams. If you are sure about what you want to achieve; consistency will follow suit.
     Till 1993 J. K Rowling was a single mother struggling with unemployment, divorce and bankruptcy. Indomitable that she is, she braved the challenges and even the rejections of the Harry Potter script by 12 major publishers. It was in 1995 that Bloomsbury, a nondescript publishing house, came up with the first copies of the now a classic Harry Porter. Rest, as we all know, is history.
2.  Focus On ONE Main Thing At A Time
Pick one thing and stick to it until it sticks to you. If it's a good habit you want to develop, stick to developing One habit, don't try to make more habits until the first one has become a part of you.
If it's a skill you're working on, focus on that ONE skill and master it.
If it's a start-up business, don't chase other ideas until you've made enough effort and progress on the first one. Once it's set and working like a well-oiled machine, then you can move on to other ideas if you want.
In short, don't bite off more than you can chew.
3. Remain Commited
The most important thing before committing to anything is to ask yourself if you really want to do it.
Often people commit to things in the heat of the moment, and their decision to commit is based on the face value of things. They don't take time to think it through and that is why they don't realize what it really takes to commit to achieving the result.
Before committing to anything important, think the following questions through:
Are you really willing to face the challenges that'll come along the way?
Are you willing to go through the learning curve and develop all the necessary skills that you might need along the way?
Are you willing to take time out for this even if it means making some sacrifices on other things?
Most importantly, do you really want this? Or are you doing this just in the heat of the moment? What is your real WHY behind wanting this? Be honest with yourself.
4. Take a baby step
Make small moves toward your target. Rather than some obnoxious goal of going from zero hours to 15 hours a week of meditation, how about just 2 minutes when you wake up?
What's amazing about this is that the commitment seems obnoxiously small. It's so small that you might even scoff at it. You might think it's not worth your time.
It's like if I asked you to take one extra step today as your exercise.
But that's the beauty of it. It pushes you to action rather than hold you back
You'll be tempted to do more, but stop yourself.
You must set a healthy limit so you don't burn out. For me, I exercised a maximum of 5 minutes a day at the gym. I did this for around 2 weeks. The next week, I went up to 10. Then I stayed at 10 for a month. Then, I moved up to 20.
You should understand what you can handle to maintain long-term consistency to map out your short-term schedule.
5. Set Realistic Goals And Expectations
Many people, after seeing other people's overnight success stories, expect results too early. They overestimate what they can achieve in 6-12 months.
Things take time to develop. The success stories we hear of people who blew-up overnight are exceptional cases, not a norm.
Aim the highest, but set realistic goals and expectations.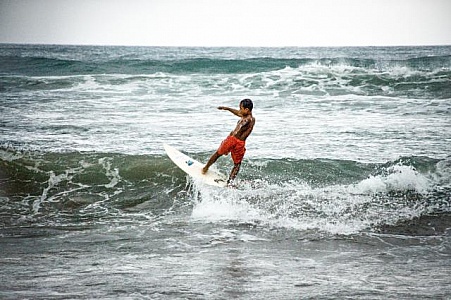 6. Pace Yourself To Avoid Burnouts 
The initial hype of things can make us work too hard to the point of burnout. It's wise to see this beforehand and avoid it. 
Work hard, but remember to pace yourself and take some time to breathe, enjoy and relax along the way. Switch things up a little up to refresh your mind and spirits.
Take the example of a marathon runner and a sprinter. A sprinter can run super-fast, but for just a few minutes. While the marathon runner paces himself to avoid exhaustion and is able to run for hours and hours while having a good time along the way.
7. Hold yourself accountable
To be consistent you have to make sure that you recognize when you don't reach the standards and goals that you've set. In these moments, consider if your goals are realistic or ask yourself what you can do to improve.
On your schedule or calendar, check off tasks that you have completed. This will give you a sense of satisfaction. It will also help you realize what you can realistically accomplish in 1 day.
Ask a friend, family member, mentor, or coworker to be your accountability partner. Have them check in once a week to see what your progress is like. If they see you not behaving consistently, give them permission to call you out.
Don't beat yourself up when you don't hit the mark. What matters is that you keep working towards your goals and towards consistency.
8.  Learn To Say NO 
Learning to say NO is an essential part of being consistent. It's very hard for a Yes-Man/Woman to be consistent at something because they are always occupied by things that are not necessary. 
Prioritize and don't let any distractions drag you away from your priority tasks. If you made a commitment to a certain thing, keep it high on your priority list and say No to anything that might get in the way.
Don't make promises you can't keep. Whether it be making promises to self or to other people.
9. Reward Your Hard Work
Another way to make sure that you are able to stay consistent with doing the work to achieve your goal is to reward yourself. What are the things that you are looking forward to doing or having? Make that your reward. Your reward doesn't need to be big, but it must be something that will excite you so that you will be motivated to do the hard work.
Your goals can be your rewards too. Thus, when the reward is exciting, you are more willing to do the work. For example, will you wake up an hour earlier 5 days a week just to earn an additional $10 per month? Not very exciting, right?
How about waking up an hour earlier to earn an additional $1,000 a month? Most people will sacrifice their sleep time and get up early to make the shift because the reward is good.
The reward you choose must be something achievable. If it is too small, it won't excite you. If it is too big and out of your reality, and you don't believe that you can achieve it, you will not feel the drive too.
So choose something just nice..
10. Finally, Forgive Yourself For Not Being Consistent And Then Come Back To It.
We are humans, we have our ups and downs. Nothing is 100% perfect. There will be times when you will lapse. Everyone does.
If you think that being consistent means to never falter ever again then you need to reshape your perception about consistency.
It's good to be ambitious but going too hard on yourself will only make you feel disappointed in yourself and then you might give up. That is, in fact, counter-productive.
If you decided to go for a run daily for the next 30 days and you miss out on 6-7 days, that is okay. That does not mean that you're inconsistent.
See the glass as half full. At least you managed to run for 23-24 days, that's better than nothing.at all!
Sometimes life can get in the way no matter how hard we try to commit, and that is totally natural. The thing that determines your consistency is Not how perfectly you follow through, but how fast you come back to your commitment if you get off track.