Life is not a bed of roses, but we have goals in our life to achieve for. Achieving goals is not easy and without achieving goal you will not be able to reach your dreams. Goals are the stepping stones toward your dreams so in order to achieve them, you need motivational doses to keep you chugging along towards them.
Without motivation, you can't achieve anything. There are no goal posts to aim for and no purpose to strive towards.
Motivation is an important life skill. The reason it's important is because every person on this earth is unique and has a purpose. To steward your purpose well, you have to be motivated to work towards your goals which helps your dreams become a reality. Not just for your sake, but the sake of others as well.
Not everyone is born with motivation. There is a severe lack in some who believe 'I'll get to that one day' or 'the timing isn't right' or a classic case of 'I can't do that'. Motivation is the defining factor that turns a good thought into immediate action. It turns a good idea into a business and can positively impact the world around you.
You live in a world where motivation has solved problems and produced products and services you never knew you needed.
Motivation can also help you personally to be the best you can be. This can have a positive effect on your confidence, relationships and the community you live in.
Everything cannot be achieved by self, one needs to understand the fact that there is a requirement of a mentor who can motivate you. There are numerous motivational speaker world wide and many also belongs to India. Inspiring Life provides you with a list of some motivational guru from India.
10 top motivational speaker from India
1. Deepak Chopra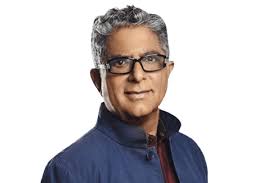 He is an Indian-American author and an advocate of  alternative-medicine advocate. A prominent figure in the New Age movement, his books and videos have made him one of the best-known and wealthiest figures in alternative medicine. Chopra believes that a person may attain "perfect health", a condition "that is free from disease, that never feels pain", and "that cannot age or die".
Seeing the human body as undergirded by a "quantum mechanical body" composed not of matter but of energy and information, he believes that "human aging is fluid and changeable; it can speed up, slow down, stop for a time, and even reverse itself," as determined by one's state of mind. He claims that his practices can also treat chronic disease.
Described as "America's most prominent spokesman for Ayurveda", Deepak Chopra is a trained doctor, who became involved in the 'Transcendental Meditation movement' after coming under the influence of Maharishi Mahesh Yogi. Gaining popularity after being interviewed about his books on 'The Oprah Winfrey Show', his treatments advocate the 'placebo effect.' He has impacted the lives of millions of people, who have benefitted from his ideas, seminars, and books and have been rejuvenated and de-stressed at his holistic healing centres and popular retreats.
2. Shiv Khera
Born in a business family that operated coal mines, he has in his early years, worked as a car washer, a life insurance agent, and a franchise operator before becoming a motivational speaker. Having started the Bharatiya Rashtravadi Samanata Party in 2008, he has been actively involved with organisations that strive to raise awareness about various political issues. He is also the author of the popular book, "You can win" and currently lives in New Delhi. He travels all over the world to deliver motivational seminars. 
3. Robin Sharma
 Robin Sharma was born on June 16, 1964, to Indian (Kashmiri) parents Shiv Sharma and Shashi Sharma, in Uganda. His family moved to Canada when he was a year old. His mother is a teacher, and his father is a physician who set up his practice in Toronto. He has a younger brother, Sanjay, who is a well-known eye surgeon in Canada. Lawyer by a profession and a prolific writer and Motivational Guru. He came to lime light by his book " The Monk who sold his Ferari."
4. Sandeep Maheswari
Born on 28 September, 1980 the Delhi based Commerce Student who had dropped out during his final year. Pursuing a career in photography, he learnt photography and started freelancing. He created a world record by shooting 10000 photo in 10 hrs of 122 models. He himself worked as model and started a few companies, many of which collapsed. He formed a company for photography Imagebazzar which holds the record of having collection of large number of Indian photograph. Through his learning from his own life, Sandeep has grown out as a prolific speaker and the important thing is he is one of the few motivational guru whose sermons are in hindi. His seminars are free for all.
4. Dr Ujjwal Patni.
Born in November 13, 1973, Dr Ujjwal Patni is a dentist turn motivational speaker and writer. Dr.Ujjwal is a motivational speaker who largely delivers all his speeches in Hindi and has been felicitated by 15 prestigious awards including the Best Corporate Trainer of India, and Kamal Patra among many others.
His "Ujjwal Patni Show" based on life and business is watched by more than one million Indians every week, across 75 countries on YouTube & Facebook.
6. Dr Vivek Bindra.
Born in 5th April, 1982, Dr Bindra is a well known business coach and motivational speaker from Chandigarh. After, a troubled childhood, Dr Bindra went on to complete his MBA and finally started his Bada Business Pvt Ltd wherein he started business coaching.
Dr.Vivek is an Internationally Renowned Motivational Speaker, a Leadership Consultant & CEO Coach. He was also awarded with the 'Best Leadership Trainer in Asia' Award by Marshall Goldsmith at World HRD Congress. A master in the art of empowering people, he has helped thousands of people realise their true potential. Author of 10 extremely powerful Motivational Books, he is a much talked-about expert when it comes creating amazing content on Leadership Development.
7. Priya Kumar
Priya Kumar was born on 4 March 1974 in Chandigarh, India. She took her schooling at St. Kabir Public School, Chandigarh. She graduated from the University of Bombay in economics, and obtained master's degree in psychotherapy and counter selling. She later done her post-graduation in marketing and sales from NMIMS university. She started her career as a motivational speaker at the age of 22. Priya is an author of 12 books. Her works mainly deals with inspirational and spiritual themes. In 2010, she published her first book License to Live, a self-help book with spiritual theme, which she termed as 'inspiration thriller' and 'spiritual fiction'.
8. T.S.Madaan
Born to a well-settled and educated Punjabi family in Amritsar, Punjab – his fans find him compelling, polished in his mannerism and very smart. Madaan is a prominent comedian and actor, who conducts his sessions in Hinglish. (A mixture of Hindi and English). With over 39 years of experience in the field of motivational speaking, he specialises in life skills, communication skills, self-confidence, positive thinking, anger management, time management, leadership skills and sales skills. With a penchant for cooking, his awards include Udyog Rattan from IES, the President of India Medal and Certificate of Excellence in Management and Innovation from Govt. and Non-Govt. organisations.
9. RJ Kartik
RJ Kartik (born 22 December 1990) is an award-winning Radio Jockey and Motivational storyteller. He is known for creating motivation stories content on his YouTube channel named "RJ Kartik". His YouTube channel has approx 1.1m subscribers. His Facebook page has approx 5.5m followers and 3.1m page likes.
10. Arunima Sinha
Arunima a volleyball player, was also a mountaineer and a sportswoman. Keen on joining the paramilitary forces, she was on her way to Delhi by train, when she got pushed out of the train by some robbers, for resisting an attempted robbery.
She suffered severe pelvic and leg injuries and as a result, doctors had to amputate one of her legs to save her life. Not one to be disheartened by the extent of her injuries and claiming to be inspired by Yuvraj Singh and Swami Vivekananda, she trained and excelled in basic mountaineering skills, and succeeded in climbing Mt Everest with a prosthetic leg.Her book, "Born again on the mountain" is a very inspiring read and she is one of the most popular motivational speakers in India.