Motivational Feeds
What 5 lessons did we learn from the book- "The Monk Who Sold his Ferrari"?
'The Monk Who Sold His Ferrari,' is one of the most empowering books of all time. The book primarily teaches how to build a life that guarantees long-lasting happiness, and fulfillment. It enlightens you that focusing on building your inner life is more important than building your outer life. Here I am discussing the top 5 lessons from this book.
The book is a tale of success from beginning to end. The story opens with the success of a lawyer and ends with the prosperity of a man.
The personality development journey of both characters from the book, Julian Mantle and his best friend John, is one that Robin Sharma wrote, in poetic prose, as a guidebook to life.
Julian Mantle, the seven-figure-making lawyer had everything. But it didn't make him happy.
So, in search of wisdom and happiness, he sold his mansion and his expensive Ferrari and headed to the Himalayan mountains where he studied the wisdom of the sages.
Rarely are their books that can truly transform your life. Just like Think And Grow Rich and The Alchemist, The Monk Who Sold His Ferrari Book is phenomenal. It has some of the best keys to success you will ever read, and it's very hard to put down once you start reading it.
Robin Sharma is the author, and so it's no wonder why he uses fictional characters to shift your current way of thinking.
I could really relate to being that person a few years ago who has got the job everyone would dream of, but who has still not found true fulfillment and happiness. It's books like this that can put us on my current path, and that will help you to reconsider what is important to you. This book has very simple concepts, but the power is in its simplicity.
The 5 Lessons we learn from the book " The Monk Who Sold His Ferrari"
1. FIND OUT THE PURPOSE OF LIFE.
Imagine discovering a map that leads you directly to a treasure chest.That's how exciting it would be when you discover your life's purpose. So here are action steps from the Sages of Sivana to ensure your goal is as attainable as you believe it to be:
Create a clear mental picture of your treasure trove or end goal;
Give yourself some positive pressure so you don't slip back into your bad habits and self-doubts;
Write a goal-contract with yourself and include a timeline;
Build your habit by taking a brave step every day towards achieving it. Remember: Baby steps are still steps;
Laugh along the way because a day without laughter or a day without love is a day without life.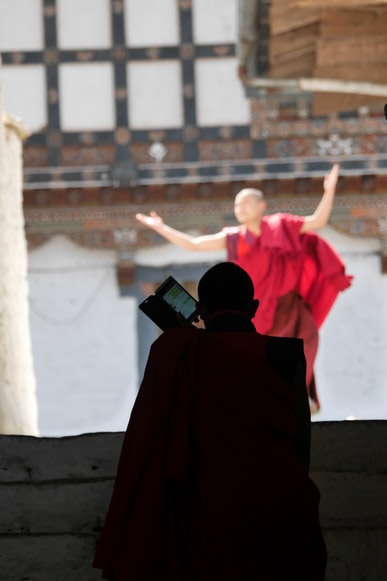 2. DO THE THINGS YOU FEAR MOST
Do the things you fear, because you're building the foundation of success and leadership within yourself. Leading yourself first gives others the vote of confidence that you're capable of leading them too. The lesson from the monk is that success on the outside begins within. When you identify the things that are holding you back, you should face them. So, act with integrity and be guided by your heart.
3.  EMBRACE THE PRESENT: 
We are all here for some special reason. Stop being a prisoner of your past. Become the architect of your future. We live in a fast-paced world, where we all wear the busy badge. However, it's important to live like a child and embrace the joys of the moment. While you have dreams and ambitions, celebrate the journey that will take you there. Love the tiny successes and the failures along the way. Practice gratitude and stop putting off your happiness for the sake of achievement.
4. CULTIVATE YOUR MIND
 The quality of your life is determined by the quality of your thoughts. Ironically, under the grand laws of nature, our mind can only hold one thought at a time. By making negative thoughts your focus, you'll embody it, or worst, manifest it. This mentality will only hinder your personal growth. Mastering your mind means seeing setbacks as opportunities. By envisioning your dreams, you give your mind the power to cultivate them and make them a reality. So, occupy your mind with uplifting thoughts.
5. ENJOY THE LITTLE THINGS OF LIFE :
 You don't need too many material possessions for you to enjoy life. The book talks about Julian Mantle, a successful lawyer who sold his material possessions when he discovered that he could enjoy life by meditating on the beauty of the little things of life such as a spider's web and flowers. For achieving success we don't care about the little things, that provide us happiness. People just focus on big achievements, not small ones. If a person can't enjoy little things, he will also not enjoy when he achieves the big.