A constant pressure and stress for performance and moving forward towards our coveted goal may at times proves to be discouraging. During these times, a good success story may be all you need to move forward. Lucky for you, there are multiple stories of victory in film form. All you have to do is kick back and relax. Grab some popcorn, and play any of these Bollywood movies that will motivate your career goals.
Based on the life of real heroes and also from various stories the movies sometime do provide us with the real motivation and inspire us to do what we would not have done otherwise.
     The team Inspiring Life had finally listed out the name of 10 Bollywood movies that will motivate and inspire us a lot.
10 Bollywood movies to inspire us.
1. Jo Jeeta Wohi Sikandar
The protagonist of this 1992 Hindi movie is a poor and happy-go-lucky guy. After a number of twists and turns, the hero begins to understand the very purpose of his life. That is when he trains hard to partake in a prestigious cycle race braving many physical and emotional odds. This movie highlights the power of hard work along with a sense of dedication that can become the pillars of success.
Motivation Feed – Success is the result of Hard work and dedication.
2. Mother India.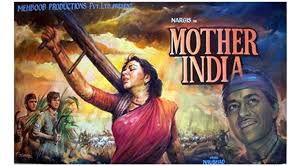 Made in 1957, this is an Indian epic drama of a poor Indian woman who fights all odds to bring up her two sons. The entire movie mirrors the hardships she faces and the exemplary strength she shows. In this movie we can emulate the emotional tenacity shown by the mother to bring up her children.
Motivation Feed – Inner strength and positivity takes you to Success.
3. English Vinglish.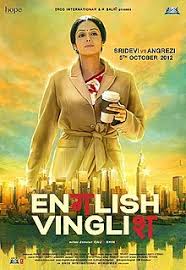 English Vinglish is a beautiful take on the numerous ways in which people of all ages can better their lives. Released in 2012, this Bollywood film unveils a number of life's lessons that are relevant to the present times and everyone as well. The self-confident female lead impresses upon everyone to start loving themselves to transform all the mundane things of life into fresh and beautiful experiences. In this movie we will learn an important lesson that it is never too late to start something afresh. It also inspires them to move out of their comfort zone to experience life and success.
Motivation Feed- Its never late to start anything and coming out of comfort zone lead us to success.
4. Chak de India.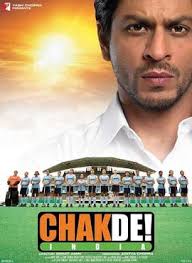 The movie takes us on a life journey of a hockey coach who is considered a failure owing to a loss in an important tournament. The movie is about how he builds a women team capable of competing at the international level and cleans his tainted reputation. A lesson about tolerance and team spirit has been given in the movie.
Motivational Feed: Tolerance and team spirit as an important leadership quality.
5. Guru.
Partially portraying the life of Dhirubhai Ambani the famous businessman who typified the 'rags to riches' tag, Guru is a 2007 biographical movie. The movie portrays an ambitious small-town guy who dreams of making it big in trade, by hook or crook. Guru teaches a lesson that one can learn the traits of leadership. It also impresses upon them that they should not fall prey to unlawful means.
Motivational Feed: Teaches various traits of leadership.
6. 3 idiots.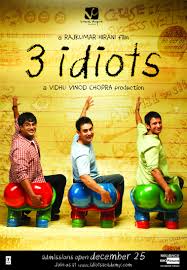 A satirical movie giving a slap on the present education system in India that lays more emphasis on degree rather than knowledge. Don't aim for success, instead chase excellence. This is a special message from this 2009 Hindi movie revolving around the life of engineering students. Learning with a sense of purpose and not just to ace in examinations is a key takeaway for students. This worldly wisdom coupled with comedy makes 3 Idiots a learning-entertainer.
Motivation Feed: Learn skills and develop confidence.
7. Mary Kom
Every biopic based on a sporting icon is inspiring but the struggles of a few of them stand out for the mere impossible situations they came from and how they turned their cons into pros. The story of 'Mary Kom' is one of such tales of how passion, determination and grit can enable one to achieve things that once seemed so farfetched to even dream about. She hails from the Northeastern region of India where not many facilities are available for aspiring athletes and while she was growing up the conditions were even worse. She trained hard with her local coaches and made the most of the opportunities at her disposal.
Motivation Feed- Pursue your dream with full grit, determination and passion. You will achieve it.
8. Iqbal
'Iqbal' is about the spirit of never giving up even in the face of adversity. A young boy in a small village nurtures a dream of playing for the Indian cricket team one day. He keeps his passion alive even when his father discourages him by calling his passion an impossible dream. But Iqbal's mother and especially his younger sister stand by him through thick and thin which encourages him to fulfill his childhood dream. The film ends on a happy note and thus instills hope in the hearts of all the viewers who went to see the film. Sometimes one just needs the courage to dream and the universe takes care of the rest.
Motivation Feed- If you take the courage to dream, the world will conspire to fulfil it.
9. Udaan
Vikramaditya Motwane's Cannes breakout hit beautifully captures the various moods, pangs and frustrations of adolescence. Rajat Barmecha pours his heart out in a role of a lifetime that gave him ample scopes to showcase the actor in him. He brought just the right amount of innocence, rebelliousness and vulnerability to his role which is why his character stays with us the longest despite the film having stellar performances from seasoned actors like Ronit Roy and Ram Kapoor. The film shows the journey of a boy into a man with a little help from his abusive father, his curious half-brother and the constant surprises that life throws at us regularly.
Motivation Feed: Face life with challenge and take everyday as if it is the last day.
10. Taare Zameen Par.
The movie showcases a rollercoaster of a life of a dyslexic student named Ishaan. He is bashed left, right and center for his inability to cope up with basic education until there comes a benefactor who understands his struggles and helps him overcome them. In this movie you will learn to empathize and help others with special abilities.
Motivation feed: Have empathy with others.