Life Skill
How can inferiority feeling complex be overcome through these simple 5 strategies?
"Never think that you're not good enough. People will take you very much at your own reckoning."– Anthony Trollope
An inferiority feelng is "a psychological sense of inferiority that is wholly or partly unconscious." It's a state of mind where you see yourself as less than others, and this comes to colour all your interactions with family, friends and colleagues.
If you have an inferiority feeling, most likely you feel inadequate and not as good as everyone around you.
Sometime in life, other people often make us nervous, they make us feel inferior and not good enough. This covers the spectrum from higher ups at work, love interests, people we don't know at parties, popular people from school or the office, even celebrities.
It is natural to feel like you have something to prove sometimes. Often people we look up to (or those who we just don't know who seem cool) can bring up feelings we harbor about ourselves that we are not good enough, smart enough or interesting enough. The good news is, you are. We are all equal, my friends – the same way there is no superior animal, ocean or star in the sky.
All of us at some point in our lives have felt the same. Growing up, we saw other kids who performed better than us in the class. Almost everyone has experienced that in their childhood. But, do you still feel the same about others? Do you constantly analyse situations and people around you? Do you feel worthless? Then you probably have an inferiority feeling complex.
Now the question arises if this is curable? Yes, it is. You can join sessions and take help of life coach. Furher, good news is that you completely overcome inferiority feeeling complex yourself.
What you need to do is follow these five strategies Team Inspiring Life provides you with. Practise them consistently and you will start noticing a difference. Let's take a look at these strategies.
5 simple strategies to overcome inferiority feeling.
1. Don't try to be like others
Inferiority feeling are rooted in the desire to be just like someone else. They make you want to be someone you're not. Just don't try to be someone else. Be you. You use others as a guide but be true to yourself.
You have to believe that you are an individual and is a different person all together, you have your own set of strength and weakness which are meant only for you and you have to proceed along with the same.
2. Build Self Confidence
Treat yourself better. Act confident. Do what you love. Embrace yourself. Is there anything in your body that you don't feel confident about? Maybe your smile, your nose or your hair? The trick here is to either accept yourself the way you are or do something about it.
Make a list of ten things you like about yourself and pin it up where you'll see it every day. Include things from all facets of your life. There are a lot of things that make us up. You will have increased security and self-worth and you cement subconscious beliefs that you are valuable and worth taking care of.
3. Surround yourself with Positive people
Remove toxic people from your life in order to surround yourself with positivity. Nurture the friendships in which reciprocal listening, kindness, and responsibility are present. Find people who are just waiting to help you find the best version of yourself.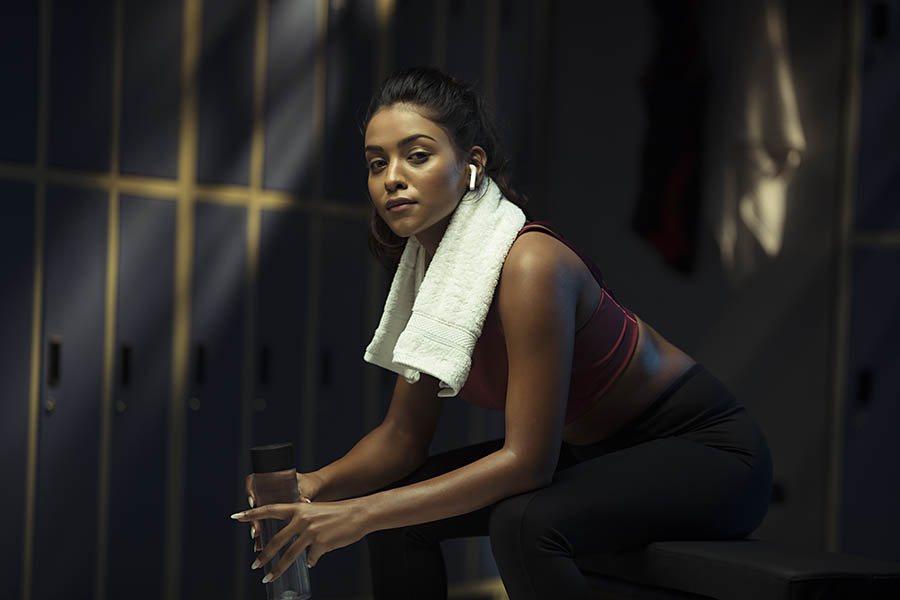 4. Stop Worrying About What Others Think.
The bulk of such complexes come from obsessing over what other people think of you. Sometimes this will relate to things people have said to you, and at other times it will be all about what you imagine they think. We oftentimes find problems with ourselves based on if others find us good enough. This isn't healthy thinking.
      At the end of the day, only your opinion of yourself matters. There are researches which shows that when we feel good about ourselves, others feel better about ourselves in response.
5. Learn to say no and practice the art of "silence."
You want to please people so much that you never say no to them. But you should. It might be hard for you, especially with your extreme desire to want to prove yourself. But saying "no" is another form of self-care. Don't do anything that is not helpful or enjoyable to you just so other people might like you.
In addition, you don't always have to tell everyone everything just to seek validation. This only distracts you from focusing on yourself. Instead, learn to appreciate the art of being silent. It doesn't mean you can't reach out to people, but you also don't need their validation to make yourself feel better.