Success Mantra
How these 5 steps can help you attain effective and powerful leadership ?
"Management is about persuading people to do things they do not want to do, while leadership is about inspiring people to do things they never thought they could."- Steve Jobs
Everybody defines leadership differently but the best way the leadership has been defined like the way John C Maxwell defines leadership, "A leader is one who knows the way, goes the way, and shows the way." Irrespective of how you define a leader, he or she can prove to be a difference maker between success and failure. A good leader has a futuristic vision and knows how to turn his ideas into real-world success stories. In this article, we take an in-depth look at some of the important leadership qualities that separate good leaders from a bad one.
Whether running your own business or leading teams in an office setting, the best leaders require a strong set of leadership qualities to help positively interact with their employees, team members, and clients.
Behavioral theories suggest that leadership skills aren't ingrained and can be taught – people can obtain good leadership qualities through teaching and learning these skills over time.
Team Inspiring Life provides you with a list of 5 traits of an effective leaders.
5 qualities that make an effective leader.
1. Integrity.
C.S. Lewis said:
"Integrity is doing the right thing, even when no one is watching."
Without integrity, no real success if possible. You can't expect your followers to be honest when you lack integrity yourself. Honest and great leaders succeed when they stick to their word, live by their core values, lead by example, and follow-through.
Integrity is the cornerstone of all other leadership qualities.
There are many things to look for in people with integrity, including:
Apologizing for mistakes
Highlighting the work of their employees and downplaying their own contributions
Giving the benefit of the doubt when circumstances are unclear
Being appreciative of people's time.
2. Communication
Effective leadership and effective communication are intertwined. You need to be able to communicate in a variety of ways, from transmitting information to coaching your people. And you must be able to listen to, and communicate with, a wide range of people across roles, social identities, and more. The quality and effectiveness of communication across your organization directly affect the success of your business strategy, too. Learn how better conversations can actually improve your organizational culture.
3. Self-Awareness
While this is a more inwardly focused skill, self-awareness is paramount for leadership. The better you understand yourself, the more effective you can be. Do you know how other people view you or how you show up at work? Take the time to learn about the 4 aspects of self-awareness and how you can strengthen each component.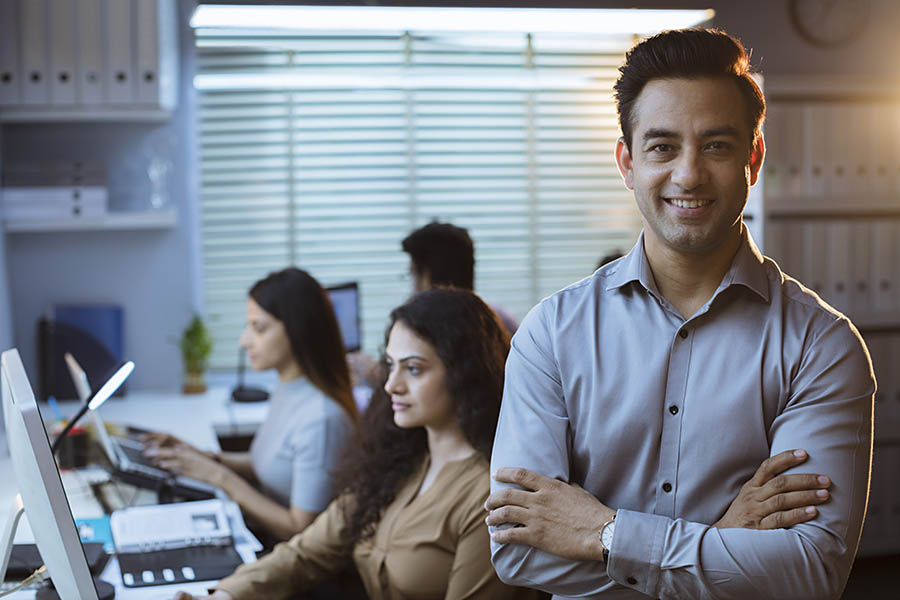 4.Empathy.
Truly great leaders have enough open-mindedness to understand their followers' motivations, hopes, dreams, and problems so that they can forge a deep personal connection with them.
Empathy is understanding.
Empathy is one of the fundamental leadership qualities.
Empathy isn't just being a nice person.
It's a mindset that enables leaders to:
Make better predictions
Improve work strategies
Inspire loyalty among their teams
Better their negotiation tactics
Increase creativity
Understanding where people are coming from helps facilitate a more human environment where team members are more productive and leaders thrive.
5. Resilience.
The true grit of a good leader is not how they perform during good times, but how they roll up their sleeves and produce when times get difficult.
Great leaders with positive attitudes lead by example and rally their team no matter the circumstances. It's this inherent positivity that helps react to situations with a calm, collected manner and focus on solutions rather than on problems.
Resilience is one of the leadership qualities that is earned from experience.