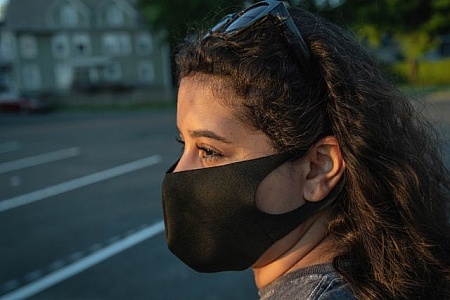 Life Skill
How these 5 strategies will keep you mentally strong during Coronavirus?
During, the current pandemic of Coronavirus the stress level has increased tumultuously and every act of our does adversely affect us mentally. Our mental health has been under severe state of scarcity.
Keeping solid emotional and psychological footing during a pandemic can sometimes be difficult. It's normal to feel different, intense emotions. There are many strategies that you can use to help prevent and manage fear, loneliness, anxiety, depression, and other feelings.
There's a lot of advice being offered right now about how to keep yourself physically healthy during the coronavirus pandemic such as washing your hands, and practicing social distancing.
But managing mental health during this time is just as vital to your overall well-being. So while it is happening, take steps to address your psychological well-being as well. If you're not proactive about taking care of your mind and emotions during this time, you may notice a decline in mental health.    
Team Inspiring Life will provide the 5 strategies to keep you mentally fit during Coronavirus.
             5 Strategy to keep yourself mentally fit during Coronavirus.
1. Physical activity and exercise 
Research clearly shows that physical activity is a vital component of good mental health. Consider how you can still get exercise right now, and incorporate it into your daily routine.
You can find plenty of at-home workout programs that will help you stay active. There are many free apps, videos, and fitness communities that can help you exercise if you don't have any equipment.
Depending on where you live—as well as on the current laws and recommendations in your area—you may be able to get outside to exercise as well. If it's safe to do so, go for a walk, hike through the woods, or run on some trails.
But you don't need a lot of space to exercise if you don't have it. You can still work out from your living room or bedroom with little or no equipment at all.
2. Stay connected with family and friends.
We have been asked to "socially distance," but not socially disconnect. Stay in touch with friends and family in unique ways.
Utilize video chats to have fun and interactive visits with family and friends. Share strategies with one another that you are using to stay positive.
Schedule "drive by" visits where you can drive by and wave from the car or driveway while staying socially distanced.
3. Be Selective About Your Media Consumption.
While it's important to stay informed, consuming constant content about the coronavirus can keep you in a heightened state of distress. The media continuously reports on new cases of the virus and talks about death tolls which can greatly affect your psychological well-being.
Here are some healthy ways to stay informed while also managing your media consumption:
Don't keep the TV on news channels. While you may want to become aware of any breaking reports, keeping the TV tuned into news stations isn't good for you. Commit to only tuning in to a few news programs per day, and set a time limit (such as 30 minutes in the morning and 30 minutes in the evening)
Be mindful of your social media time. Scrolling through social media mindlessly throughout the day can drain you of mental strength as well. So pay attention to the time you're putting into it as it can greatly affect your mental health.
Follow people who inspire you on social media. If you follow people who are making catastrophic predictions and complaining about their situations, you will likely become distressed. Make sure you follow people who are more invested in helping, inspiring, and staying positive. For positivity you should bookmark the website www.moinakduttaauthor.com
Be selective with the content you consume. Read articles and watch programs that focus on what you can do to stay healthy, not what organizations are doing wrong.
4. Control what you can control.
There are many things outside of your control during a pandemic coronavirus. And thinking about all of these things won't do any good.
It's important to focus on the things you can control, such as the measures you're undergoing to keep yourself and your family safe and healthy.
Reducing unnecessary social contact, washing your hands, and working on managing your finances are just a few of these things.  Taking Vaccine. You can log in to Co-Win Portal if you are in India and get yourself vaccinated. Portal opens registration for all between 18yrs to 44 Yrs on 28th April. You can also control how well you take care of yourself, how often you talk to friends and family, and how much media you consume.
5. Maintain Positivity.
Although things may feel really stressful right now, the pandemic won't last forever. So try to keep the big picture in mind.
But at some point restrictions will end, and many of the issues you're stressing out about right now won't be problems anymore. Keeping this in mind will help you keep things in perspective.