Relationship
How a clingy relationship can be known in 5 easy symptoms?
Clinginess is an act of resisting separation by holding tight or grasping onto something. In romantic relationships, the term is often used to describe someone who needs reassurance from their partners in a heavy-handed, frenzied, or even compulsive manner. It often looks like someone who asks for repeated promises in the relationship, yet even after their partner goes out of their way to demonstrate their love and commitment, the "clingy" person remains skeptical of how the other person is really feeling. 
The word "clingy" rarely conjures positive associations when it comes to relationships. When you think of a clingy person, you're probably picturing someone suffocating their partner with constant affection, or someone who falls to pieces if they have to spend any meaningful time away from their other half.
No one likes a clinging significant other. Yes, it's nice to be needed, but there's a difference between that and someone who will literally follow you into the bathroom or freak out when you don't respond to their text after five mins even though they know you're in class.
You can't be in a relationship for the long term if you're not taking time to be with your own thoughts and feelings, and just like you, your partner needs alone time as well. After all, your partner is only human and they need to reflect and recharge too.
While that fine line of closeness and personal space is different for everyone, if you find yourself tending towards the clingy side, you probably don't want to overwhelm your partner with your attention.
These are the 5 signs that show that you are in a clingy relationship. Look out for the 5 signs.
5 symptoms of a Clingy relationship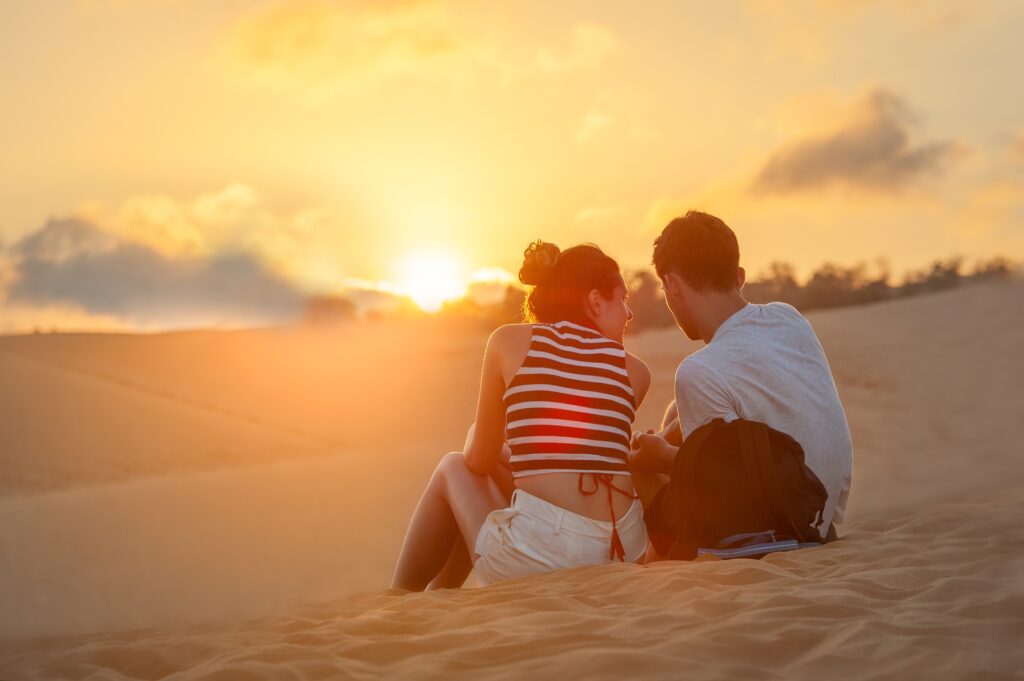 1. You're Neglecting Your Friends.
It is normal to want to spend a lot of time with your partner. These feelings can be intensified in a new relationship leading both of you to neglect your relationships with family and friends. However, you shouldn't feel pressured to sacrifice time at work, with friends, or the time needed for yourself to be with your partner. If your significant other is constantly making you feel guilty for time spent apart, you should communicate how unfair and unhealthy it is to make you feel guilty for needing time to yourself. You cannot be everything to your partner and it's important to make connections with people outside of your relationship.
2. They're Monitoring their Social Media Activity.
If your significant other is frequently questioning you about your relationship with people on social media, wanting to see your text messages or making harsh accusations based on little to no information, you should address the insecurity right away. Likewise, if there is trust in your relationship you shouldn't check your partner's social media activity to confirm their whereabouts. Having a discussion that gets to the root of their insecurity or distrust can help resolve this invasive behavior. Be sure to emphasize that you are not okay with the behavior and would like to know the motivation behind it.
3.  They Message You Excessively.
Getting a lot of messages from your partner is fine, but the content of those messages is what matters most. If you are getting an overload of messages demanding whereabouts or putting accusations, this is unhealthy for your relationship. It is important to explain to your partner that you do not owe them information. This will open the conversation to setting boundaries and hopefully resolve the underlying insecurities causing the behavior.
4. They Hate When You Go Out Without Them.
If your partner reacts negatively at the prospect of your hanging out with your friends without them, that's a sign to pay attention to. A clingy person will often spend much of the time spent away from their significant another worrying about what they're doing. For you, a night out might seem like a chance to let off steam and catch up with friends — for them, it could translate to a night home worrying on the couch. A clingy partner would feel the desire to want to spend as much time together as possible, and would probably be asking you to schedule a lot of things, and maybe get hurt or upset if you make plans with other people.
 If they have plans without you, they might feel unable to enjoy that time away from you, and might spend most of it thinking about you, what you're doing, and when you'll be together again. For people who value alone time (something that is very important for anyone in a relationship), this can present a difficult situation.
5. They Manipulate You Using Emotions.
If your partner withholds affection or will give you the silent treatment when you do things they don't like, this can be a sign of them being clingy. While this is a form of gaslighting and a red flag for control issues, a clingy person will also try to make you feel like you control the emotional intimacy of the relationship. When a clingy partner is also emotionally manipulative, you might end up feeling singularly responsible for any emotional distress happening in the relationship.
If you want them to feel better, you'll do what they desire, but if you 'don't care' or 'don't want to be closer,' then you'll do things that hurt their feelings. In a healthy relationship, there is a discussion about boundaries and triggers rather than blame and a lack of personal accountability.